The Beresford Booth Washington Business Law blog is a trusted resource for legal information for closely held businesses throughout the state of Washington. Our team is comprised of leading corporate, finance, employment, real estate and commercial litigation lawyers who serve as counsel for corporations, limited liability companies (LLCs), partnerships, family offices and sole proprietorships.
Our blog provides timely, relevant information about the latest statutory and regulatory updates, recent case law and other interesting business law developments. We work to assure company owners, executives and in-house counsel that they have practical, useful information to help meet new challenges, manage risk, and maximize the value of their businesses. Topics include formation, dissolution, real estate, construction, succession planning, buying or selling a business and more. We are leaders in Limited Liability Company (LLC) law and serve on statewide and national committees that drive legal change in our areas of practice.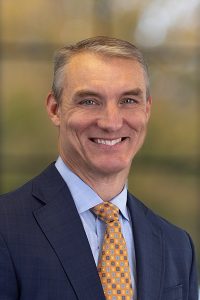 David C. Tingstad is the Managing Partner of Beresford Booth and head of the firm's Business Law team. David is a leader in the State of Washington on the law related to closely held businesses and an active member of several committees advising on policy issues relating to business entity legislation.
He is a member of Washington State Bar Association's Partnership Law Committee, which recently revised Washington's Limited Liability Company statute, founding fellow of the American College of LLC and Partnership Lawyers, and a member of the American Bar Association's Committee on LLCs, Partnerships and Unincorporated Entities. He maintains an extensive practice in corporate, M&A, finance and real estate matters for clients throughout the State of Washington.
Contributors